Conference Branding - CONNECT 2019
Branding and execution of the collateral for ABILITY's user conference, CONNECT. 
For 2019, I was looking to create a more evergreen look for the conference as it was the plan, at the time, to hold the conference every year for the foreseeable future. So, I worked on establishing a look and feel as well as a design system for the event that could be applied year-to-year. Some elements would have mention of the year, but would be easily updated. Some deliverables would be branded without a year in order to be used again.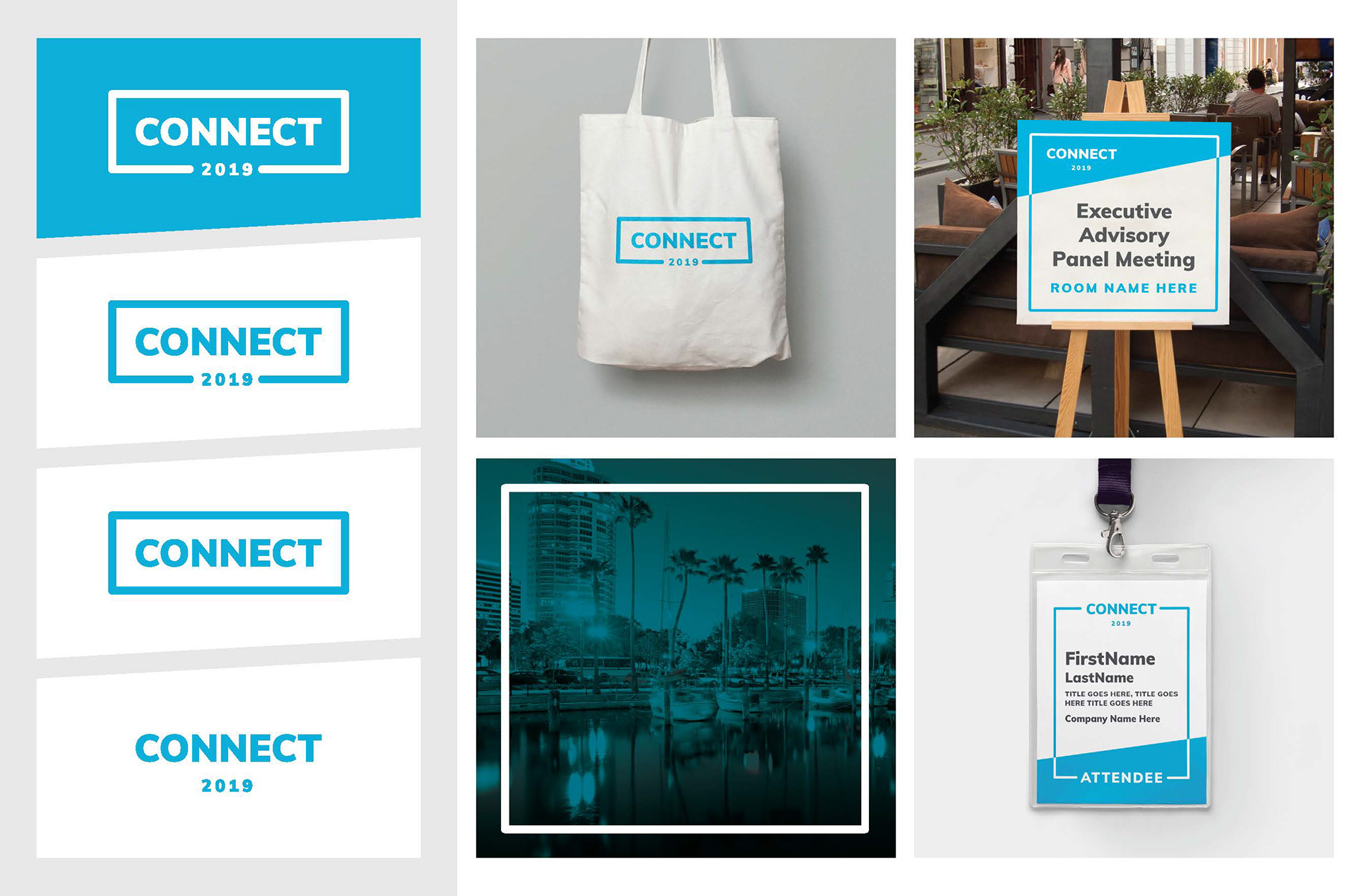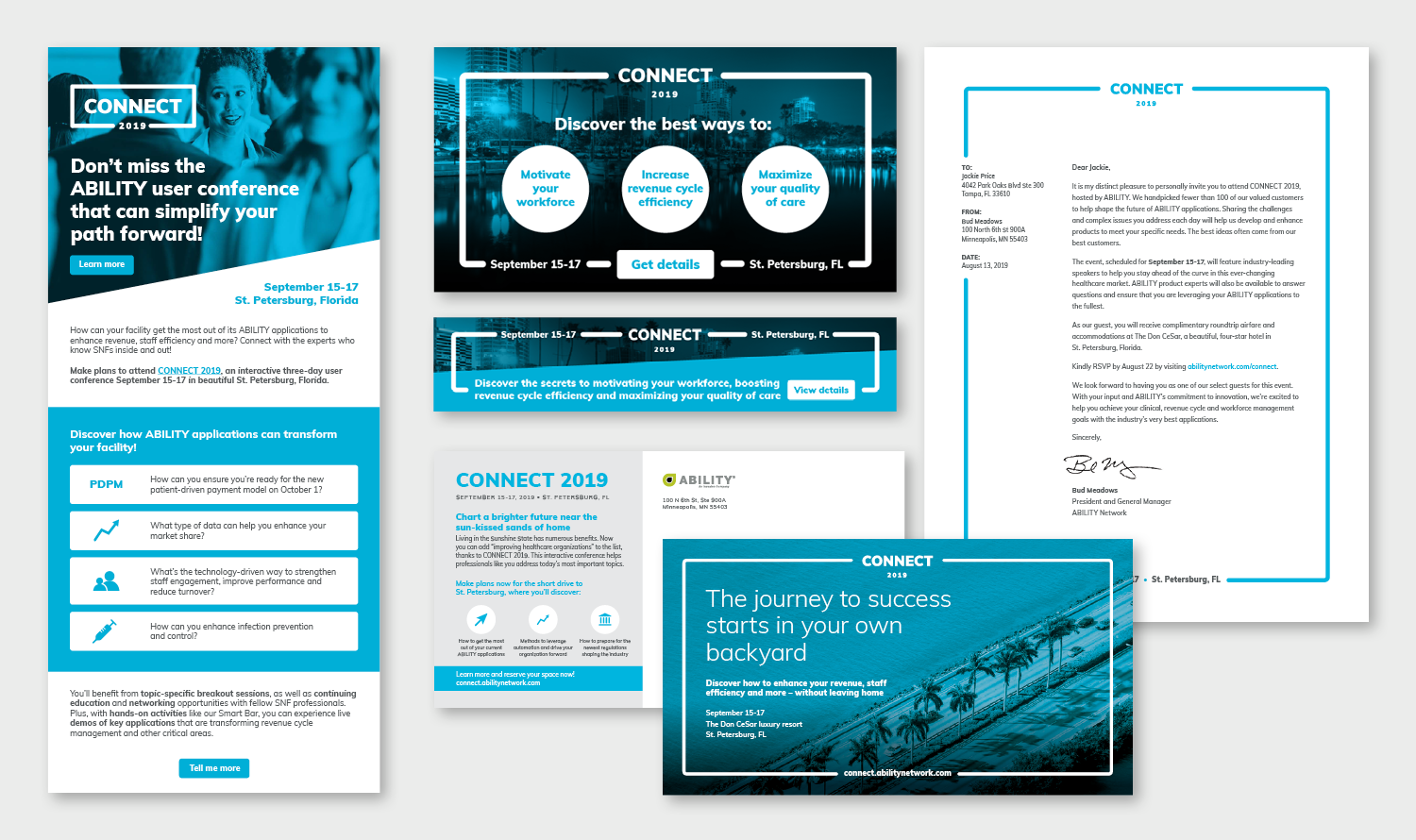 I worked on the design of all of the pieces above, as well as the sourcing and layout of the mailer below.